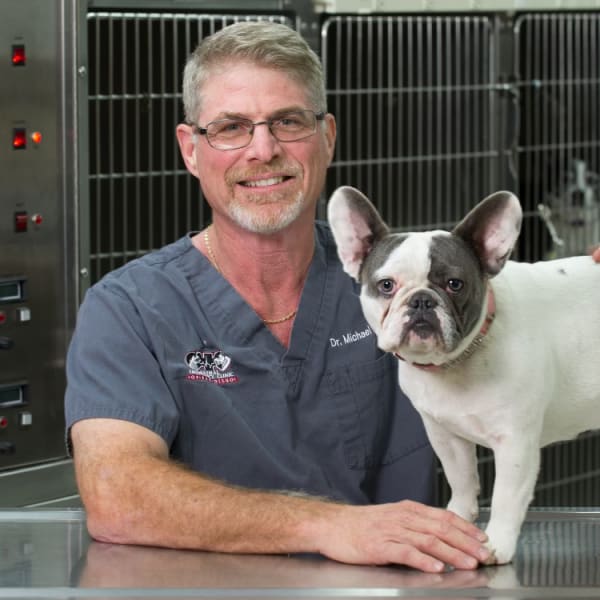 Dr. Michael Wishnack
Dr. Michael Wishnack graduated from UC Davis School of Veterinary Medicine in 1986. He practiced both general and emergency medicine for the first eight years of his career but has been solely devoted to emergency medicine since 1994.
Dr. Wishnack acquired the Animal Emergency Clinic of San Diego in 1999 and is proud that his family plays such an integral role in the running of the hospital. He enjoys playing golf and taking care of the family's menagerie of pets. Don't be surprised if you see one of the family's mini pigs taking a stroll around the hospital!